At the start of this week I was thrown a curve ball and caught on the hop, the careless mixing of the metaphors alone left me conjuring up an image of one of baseball's more surreal moments. I was totally unprepared when I was asked, at very short notice, to cover the "Global Citizenship" class for a few weeks. Although it's a subject that I've never taught before, I would be teaching it to a class of grade twelve students that I have taught English to for the previous three years, because of this I had no qualms about covering the class until a replacement teacher could be found.
Having had no time to plan a lesson, or for preparing any materials, my plan had to be formulated during the ten-minute motorcycle journey to work. I decided that the first week we would have a debate, and I allowed the students to decide the topic from a choice of three:
Is there a difference between being a global citizen and a citizen of your own country?
Is technology causing us to become less human?
Does the freedom of speech mean that all opinions should be respected equally?
The students narrowed it down to between numbers two and three, which pleased me as these were the two questions that I had given the time and effort to thinking of on my way to work, the third one being someone else's idea that I had taken the time and effort to steal off of the internet.
Eventually, the students decided that they would discuss the topic of whether technology was causing people to become less human. From initial conversations, it became apparent that the students' opinion was split evenly between those who felt technology was causing us to become less human and those who felt that it wasn't. As I allowed the students to research and prepare their arguments, I casually circulated around the room in an awkward manner that only a 40-year-old male with little self-awareness can. As I listened to their conversations with one another I couldn't help but get involved. What became apparent very quickly to me was how at ease both groups were with the role that they allowed technology to play in their lives. Most students felt that conversations over a webcam lacked none of the intimacy of a conversation conducted face to face. A number of students expressed the idea that they actually felt less awkward communicating through digital formats, whether it be text messaging, emails, chat-rooms, or webcams. After a short amount of time, both groups had discussed the proposition and despite the fact that they were meant to be preparing for a debate, they had  concluded that progress is good, or at least that progress is inevitable so you might as well enjoy it, and that technology is inextricably linked to  progress and therefore it too must be good. The arguments of both groups had run aground on a sandbar of technological apathy. It occurred to me that these students experience the world almost as much through technology, as they do through any of their other senses. To them discussing the benefits of technology was akin to discussing the benefits of using your eyes. It appeared to me that technology had almost become an extension of their senses, and debating whether it's beneficial was, to the students, redundant. When I asked them whether a conversation over a webcam had less value than a face to face discussion, they looked at me in a way that was at first confused, but then gave way to sympathy as they realized how the teacher was "so old, and just doesn't get it". When at last they were able to comprehend the meaning of what I had just asked them, they just casually responded that there were no advantages to having conversations face to face and that a webcam is perfectly capable of capturing the essence of communication, maybe even of what it means to be human. I looked disbelievingly at them and asked for clarification, which they provided for me by rolling their eyes and returning my look of disbelief wrapped up in an air of unhealthy cynicism.
It started to become obvious to me that the teacher and the student were looking at the same issue from two totally different perspectives. Being forty years old, I had seen computers evolve from machines that had struggled to do anything more advanced than the most basic mathematical calculations. This had left me cautious and skeptical as to their ability to replace, or even enhance, the fundamental requirements necessary for meaningful human communication. These students, however, expressed no reservations about embracing any technology into their daily routine, trusting that its benefits will always outweigh any problems it might create.  Because after all, technology is progress and progress is good.
I was starting to feel my age, and so, as I withdrew from their conversations I started to understand how alienated my lack of faith in technology had left me, how much the world had moved on during the time I'd spent researching Japanese pornography.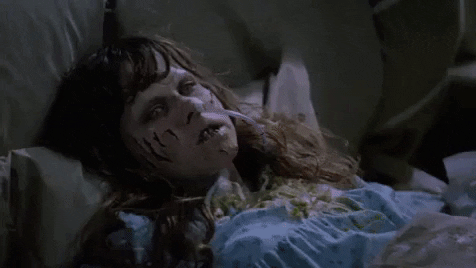 Technology Failures
Back in the early nineties, I was a teenager struggling with my sense of identity.
I had a low self-esteem and I was trying desperately to figure out who I was. I was insecure and unsure of my place, my purpose and my reason for being in the world. In short, it was a challenging time. Some would have called it teenage angst, others might have seen it as an existential crisis,  when in all reality it was probably nothing more than just good old fashioned puberty.
The world was moving quickly, the dawn of the digital age and the personal computer was upon us. As a student, I was told that my ability to get a job, to fend for myself, to provide for my family, would be inextricably linked to my ability to use a computer. Failure to adapt to the computer revolution would result in my becoming a technological pariah, pushed to the fringes of society and laughed at. While I could understand the potential of computers and the role that they would inevitably go on to play in society, my predisposition for self-loathing wasn't helped by the fact that somebody, somewhere, had decided that the public would be more likely to accept the digital revolution, if it was presented to them through the medium of talking pieces of inanimate office stationary. Struggling to appreciate your sense of self-worth becomes infinitely more challenging once you start taking advice from a narcissistic paperclip that talked down to you. I was never that scared of using computers, I was open to the idea, and could even see the benefits of using them to complete my school work. What I did become affraid of was being second-guessed by a paperclip with all the personality of sundried fart, and the agenda of a dogmatic demagogue. Who can ever forget the irritatingly malevolent, froideur bastard Clippy?
A character dreamt up by the twisted mind of a perverse, failed software engineer, somewhere in rainy Seatle, entombed deep in the bowels of Microsoft. The instant I would start to type something Clippy would appear in my field of vision at some sinisterly oblique angle, questioning me as to what my purpose was, whether my intentions were aligned to that of the software. Clippy went about his job with the sort of enthusiasm and zeal of a Nazi on his first day at work, guarding a concentration camp.
What made Clippy particularly malevolent was how his abhorrent personality had been disguised by the form of a doe-eyed paperclip. His appearance succeeded in fooling many of my friends, but I knew a bastard when I saw one. And so it was that I embarked upon several years of psychological warfare with a talking paperclip, and just when I appeared to be getting the upper hand Clippy called in the reinforcements.
Admittedly Clippy had at least gone to the trouble of enlisting the help of sentient beings to undermine my fragile confidence, but there was something not quite right about the fact that I'd gone from taking the advice of a paperclip to taking advice from the twentieth century's foremost physicist Einstein over a relatively brief period of time. Inevitably this led me to question the likelihood of Einstein not just having a talking paperclip as a colleague, but also a talking cat and a pagan wizard. All this ended up doing was for me to develop a heightened suspicion towards any of Einstein's theories.
Nearly thirty years on and the memory of Clippy lingers and can still be the cause of a restless night's sleep, so
 enduring has been the pernicious nature of the damage he wrought upon my fragile psyche. The confidence of a thirteen-year-old boy can't be expected to wrestle with both Oedipus and Clippy in some kind of bizarre, Freudian tag team at a morally corrupt Wrestlemania, whilst a fanatical crowd bays for the youth to be emasculated by random pieces of office stationery.
At the beginning of the 1990's computers were being used by students more and more for school work. For example, all Business Studies projects had to be submitted after being typed up on a word processor. Today that seems like no big deal, but you have to remember what the 'technology' was like back then, what with the continuous feed printer paper with the tear off holes down the side. In essence, it was little different than handing your ideas in on a piece of high tech toilet paper.
I remember my parents bought me a word processing program for my computer, the Commodore Amiga. Now the Amiga was primarily a computer for playing games, and using it to produce academic work would today be comparable to trying to do your accounts on a Sony Playstation. Of course, the neo-Luddites in society did their usual thing and claimed that spell check would destroy people's ability to spell, leaving society as nothing
more than a severely dyslexic, gibbering mess. Of course ten years earlier they had been shouting and screaming similar things about how the calculator would render us incapable of performing even the most simple mental arithmetic ever again. If history has been able to tell us one thing, it's that those who try and stand in the way of progress run a high risk of ending up looking like a complete arse.
Generally speaking, the track record of man to predict the impact that a technology will have on society in the future has often at best been hit and miss. Take for example Alexander Graham Bell, the inventor of the telephone, who completely failed to grasp the full potential his invention had to change the world when he said:
"One day there will be a telephone in every major city in the USA"
And finally, you might have been wondering about the title, yes I did intend for it to be a reference to Carrie Fischer, the first childhood crush of a generation of boys in the mid-eighties. She made it possible for many of us to understand that people with a significant mental illness can still lead a somewhat productive life; sometimes.