During a largely incoherent rant last week I stated my intention to write a series of posts that would attempt to report objectively on the alternative-right, with the purpose of encouraging more meaningful debate that is based on informed opinion, as opposed to the incomprehensible hysteria that has been the reaction of many of those who would consider themselves liberals, progressive liberals, or as the alt-right pejoratively refers to them Social Justice Warriors.
Liberals React to the Trump Presidency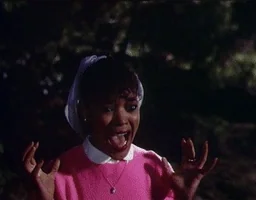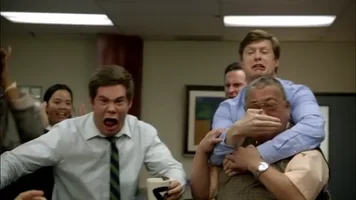 The Origins of the Alternative Right
A Not so Immaculate but Understandable Conception
Like some sort of hideously deformed love child that could be expected in the aftermath of some Obama, Clinton orgy of Armageddon. Rising like a phoenix that's struggled for it's freedom after fighting its way out of the retentive anus of liberal political correctness. However you choose to look at it, the alt-right is an ideology that's not going to just disappear. Historically speaking a new age of philosophy, art, or literature is always formed as a response to, as opposed to a continuation of, the central ideas and values of the age that preceded it. The alternative right is the ideological by product that follows two decades of 'touchy feely,' 'wishy washy,' liberal values. As a political movement it has gained enormous traction in what appears to be a very short amount of time. Whether you support it or find it to be an abomination, the alternative right looks like it's set to form a part of the political landscape for a considerable time to come. Whatever becomes of the alt-right only time will tell, but I'm pretty sure that ignorance on the matter will in no way benefit the outcome.  
The start of the alt-right is attributed to a blogger and podcaster called Richard B. Spencer, I'm a little skeptical as to how much we can attribute the start of the movement to Spencer. It appears that Spencer was probably the person that first coined the phrase "alt-right", but naming something and starting something must surely be different. It seems a little absurd to think that something fails to exist before it can be named, and as such I believe that the credit for starting the alt-right movement might have been been misappropriated.
Surprisingly, it's not uncommon for Spencer to be called a white supremacist. When charged with such an accusation, the cerebrally adroit Spencer responds by informing us that he is in actual fact an "identitarian". What that exactly means, or even if it is successful at side stepping the accusation, I can't be sure. This is an issue that I find myself running up against continually as I try to work out exactly what the alt-right is, I am always left to feel like I'm knitting with fog, dealing with an amorphous society of shape shifters. Every time when I feel like I'm close to being able to definitively label them as a far right, fascist cult, they change. They re-brand themselves, they distort semantics in order to extricate themselves out of corners they have backed themselves into. Spencer is a case in point, upon Googling his name and looking at a number of articles my eye is quick  to see terms like, "white supremacist,"  being used with what appears to be a certain degree of ease and confidence when discussing Spencer and his creation the alt-right. But like I said, if you throw the label of white supremacist at Spencer, he effortlessly blocks it with identitarian and I inevitably just get more and more confused.
If this is the first time that you've heard the name Richard B. Spencer I'm pretty sure that you would have already seen him. It was Spencer, who while addressing the far right think tank the National Policy Institute, of which he is the president, referred to Trumps election victory by saying, "'Hail Trump! Hail our people! Hail victory!" This was followed by a number of over zealous delegates who'd had one too many Starbucks, then giving Nazi style salutes.
While watching the video it occurred to me that not only does Spencer appear to be comfortable with displaying the sort of oratory skills one would expect of a 4th grader performing 'show and tell' without a prop, but he's also capable of projecting the kind of stilted awkwardness that one would imagine from an acute sufferer of Asperger syndrome. In short it's as if he has all the screen presence of the invisible man combined with the sex appeal of a fatal head wound. If he wasn't spitting out such venomous verbiage no one would give him a second look. Despite suffering these setbacks, and perhaps all to predictably, Spencer's speech gained a huge media response from people who were unable to fully comprehend Spencer's level of benign, bland incompetence. Spencer defended the event with the following statement:
"There's an ironic exuberance to it all, I think that's … one of the things that makes the alt-right fun, is that we're willing to do things that are a bit cheeky."
Again when backed into a corner by public outrage, Spencer deflects concerns by passing it off as a bit of a joke. The alt-right aren't afraid of telling a joke, or for that matter making any statement, if it results in a public reaction that easily can be argued as being disproportionate to any level of offence they are accused of having caused. This mentality would appear to be a natural progression from the days when Spencer and his friends would be trolling the internet whilst masturbating into a sock. Links between the alt-right and the internet phenomena of trolling are incontrovertible. I've found it particularly helpful in my understanding of the alt-right to appreciate that they are just the physical and political manifestation of the cyber troll.
Less than two months later Spencer was back to his provocative best. While giving an interview on the Day of Trump's inauguration, a masked man approaches Spencer from the left of the picture and punches him in the face. The already surreal  situation took a turn for the even more bizarre as Twitter, society's recognized arbiter on such matters, wrestled with the question "Is it OK to punch a Nazi?" It didn't take long for people to point out that denying a person the freedom of expression through physical violence, was in actual fact acting like a Nazi in order to deal with someone who might be talking like one. With the moral high ground having been completely lost, liberals retreated to think of equally more imaginative ways of shooting themselves in the foot.
From what I have told you about the bumbling idiot Richard B. Spencer, you would be forgiven for wondering how it is that the alt-right have found any legitimacy whosoever? There's an easy explanation for this, and that's because Spencer really has done little more to promote the alt-right other than giving it its name. The alt-right has the backing of some very high profile people in academia and the media.
The Breitbart Brotherhood
Breitbart is a partisan, multi-media, American news network, established by Andrew Breitbart in response to what he believed was a liberal biased media. Breitbart addresses this issue by unashamedly rejecting objectivity in favour of opinion and commentary to support a right wing point of view. It's very easy to equate Breitbart's role in relation to the alt-right with that of Joseph Goebbels and the Nazi's, which is exactly why I've just gone and done it.
Liberal biased media, hate speech, safe spaces. The alt-right, social justice warrior paradigm has a vocabulary all of its own. In truth it's a vocabulary that I'm having a hard time getting my head round. A vocabulary that appears to have been invented by a class of kindergarten children whilst being waterboarded with a potent mix of Coca Cola and caffeine energy drinks. What is the difference between a liberal biased media and a media that just prefers you not to call black people 'niggers'? When does a different opinion become hate speech? And as for the term 'safe space,' to me that sounds like a it could be a grave. A place safe from criticism, safe from having your ideas challenged, and a place safe from confrontation, a grave fits all of these requirements.
As a platform from which to become a recognised political, or social commentator, Breitbart simply appears to be unstable. But I'm quickly going to look at three people who can prove this assertion to be spectacularly wrong.
Steve Bannon: A recipient of a masters degrees from each of the Universities of Georgetown and Harvard. Bannon then served as an officer in the U.S Navy. During the 1990's  Bannon started to produce movies that it would be fair to say upheld right wing values. In 2007, alongside Andrew Breitbart, Bannon became a founding member of Breitbart news, and following the death of Breitbart in 2012 he became the companies executive chair, complete with reclining and swivel functions. In 2017 President Trump named him as White House Chief Strategist, which I'm sure must have come as quite a relief to Mr. Bannon having spent the previous five years being sat
on by successful businessmen. Putting asinine jokes aside for a moment, Bannon's position as Chief Strategist has many suggesting that Bannon is the President's puppet master, a pretty powerful position to assume from the unstable platform of Breitbart.
Ben Shapiro and Milo Yiannopoulos
Breitbart's top gun provocateurs. Shapiro and Milo might sound like the type of crappy comedy double act one might have to endure on a cruise ship as it makes its way slowly around the Greek islands, but they are undoubtedly the rock stars of the alternative right movement.
Ben Shapiro: Out of all the characters I've read and seen videos of who are related to the alt-right and/or Breitbart, Shapiro is by far the most impressive. Although still only 33 years old, I confidently predict that one day this guy will be the President of the United States. Shapiro came to the public's attention when he effectively ended Piers Morgan's career at CNN during a debate with Morgan on gun control. In a little under 15 minutes Shapiro made Morgan look like the stupid fool that he might well be. The Shapiro – Morgan Discussion can be seen here:
A graduate summa cum laude of UCLA in political science, Shapiro then went on to graduate cum laude from Harvard Law School, all by the age of 23. In 2012 Shapiro was appointed 'editor-at-large' for Breibart, a position that sounds more like a title given to a serial killer. Being Jewish Shapiro is a perfect foil for Breitbart enabling them to deflect any claims of antisemitism with ease. In March 2016, Shapiro resigned from Breitbart essentially because he'd outgrown them, and started his own conservative news website The Daily Wire. http://www.dailywire.com/
As I mentioned earlier, the internet, in particular YouTube, has proven the ideal environment for propagating right wing politics, a fact that hasn't gone unnoticed by Shapiro.  Shapiro's debate with Piers Morgan has received over 4 million views. Shapiro's top 5 videos on YouTube total over a combined 9.7 million views, that's the top 5 videos of the 660,000 that you can look at after entering 'Ben Shapiro' into the site's search bar. Google 'Ben Shapiro' and you have access to over 11 million results, he's got nearly half a million Twitter followers who could have read any, or all of the 80,000 comments that he's made. From these figures it's easy to understand why he's been labeled 'prime time propaganda'.
With his diminutive stature Shapiro might resemble an ambitious Hobbit whose determination has enabled him to leave the Shire and establish a successful law firm on Wall Street, but you ignore him at your peril. It's easy for me to visualize Shapiro at some time in the future, malnourished, with pallid skin and thinning hair, stumbling through the post apocalyptic remains of some mid-west American city, repeating the same words over and over again to himself, "my precious" as he searches through a landscape of rubble for a copy of the constitution.
Milo Yiannopoulos: Like Shapiro Yiannopoulos makes for a perfect spokesperson of the alt-right given the fact that he's a half British, half Greek homosexual. How can the alt-right be racist or homophobic, even completely against immigration with a person like Milo appointed to its vanguard? Milo can be heard waxing lyrical on the three issues that really seem predominantly to concern the alt-right, Islam, feminism and the right to the freedom of speech. More often than not Milo addresses each of these sensitive issues in such a camp fashion that he resembles a sort of cheap pantomime drag artist. Having watched too many of Shapiro's and Milo's videos it does appear that most of his opinions on each of these three issues are shamefully stolen from Shapiro, but Milo's very unlikely to care about that. There's no doubt that Milo has the intellect to actually develop his own opinions, but why should he when he can command huge audiences by just repeating Shapiro's material in the character of an eloquent drag queen?
Milo took his series of talks named "The Dangerous Faggot" on tour, causing riots on university campuses across the U.S.  The name of the tour itself implies that it's not always what he says that is important, but it is the fact that he is a gay person saying it that somehow adds an extra cutting edge to it. It's on this front that if I'm honest Milo pisses me off. If you have a strong, well researched argument then it shouldn't really matter whatever mineral, animal or vegetable it is that you have a preference to enjoy sexual intercourse with. Sadly though, for Milo to deliver his message he seems to feel it necessary to couch it, at every available opportunity in an unnaturally exagerated homosexual context. Obviously Milo has recently made the news for his comments regarding the age of sexual consent, my thoughts on this were covered a couple of weeks ago and can be read here:
https://jimdroberts.wordpress.com/2017/02/25/donald-trump-milo-yiannopoulos-and-cultural-libertarianism/?iframe=true&theme_preview=true
Don't get me wrong, Milo Yiannopoulos is a brilliant polemicist, he's acted as a catalyst in getting people, certainly myself, to challenge the basis of their long held values. What I'm less than convinced about is whether Milo's contributions will benefit the gay community, but to be honest I doubt Milo cares about that, so long as he can continue capitalise from peddling his sexuality like it's some curiosity in a Victorian circus freak show purveyed by an audience of overly sensitive, easily offended liberals. I have attached the link below, An Establishment Conseratives Guide to the Alt-Right, as it is co-authored by Yiannopoulos and is an excellently written piece that does an outstanding job of giving an insight into just what the alt-right is. Of all the videos I've watched and articles that I've read, this is by far the most enlightening:
http://www.breitbart.com/tech/2016/03/29/an-establishment-conservatives-guide-to-the-alt-right/
As I approach the end of this thrilling installment of what is essentially my vain attempt at trying to understand the rationale that defines two groups of polarised arse-holes, I start to wonder whether I'm taking this all a little too seriously. I mean so what if some boorish fool who lacks the common sense to sit the right way round on a toilet has become president of the United States. Hasn't my whole life up to this point been little more than one long voyage that's required me to navigate myself around these icebergs of idiocy? From what I can recall of the rapidly diminishing memories of my time at university this was all I did for those three years. Admittedly, none of those idiots were the leader of the free world, nor did any of them I assume have the wherewithal to launch a nuclear Armageddon, the second time I've managed to use the word Armageddon so far, or does that now count as three? I guess my point is, and it's only a very weak and vague one at best, that when we get down to the bare bones, the brass tacks, the crux of the issue, is that even if Trump wasn't the President it would in all likelihood only be someone else of equal arse-holery, all be it probably more adept at hiding the fact. And, whether it's the alt-right, fascists, neo-cons, neo-Nazis or just groups of old fashioned sentimental, nostalgic Nazi's that like to meet up at the weekend and chase Jews through the streets, Is it reasonable for any of us to think that these people are likely to be persuaded to consider any alternative ideologies if they are being presented to them by groups of people that choose to use rioting and violence before debate?
That's it for this week. I'm now going to try and do something slightly less futile and nail some jello to the wall.
If you find that too hard to visualise here's a video.